Welcome to California Old License Plates
California Old License Plates is one of the leading experts in selling California YOM License Plates for Vintage Cars, Trucks, Motorcycles, and Trailers. What is YOM? YOM is, "Year of Manufacture" program through DMV. In the state of California, you are allowed to register Vintage License Plates from 1914 to 1980 under this program. You must have a pair (except 1945-46) and they must be clear through DMV. The year of the plates must match the year of the title of the vehicle.
We also have all of the original Year Tabs and Stickers for the DMV YOM program that are required for certain years of License Plates.
We carry Vintage Frames for all YOM years and newer frames for the current month and year stickers.
We maintain one of the largest inventories of California Old License Plates in the State of California. We carry both Original (Non-Restored), NOS (New Old Stock), and (Restored License Plates).
We also provide professional expert appraisals on California License Plates for large or small collections.
California Old License Plates does not sell on-line with the traditional Store Shopping Cart. Occasionally we will post several unique sets (Featured Plates) for sale on our website. I will also have a pair of plates that will be the pair of the month that will be discounted. You may contact me through my contact information if you are interested.
Each set of License Plates are unique to each customer. Therefore I will list what I have in stock only by year without a picture. I will accommodate each customer on a personal level via phone, text, email, or my contact page on this site. I have immediate access to all of my inventory and can get the information or pictures to customers within minutes.
California Old License Plates is setup for all forms of payment. We accept Credit Cards, Venmo, PayPal, Checks, Money Orders, and Chase Bank to Chase Bank.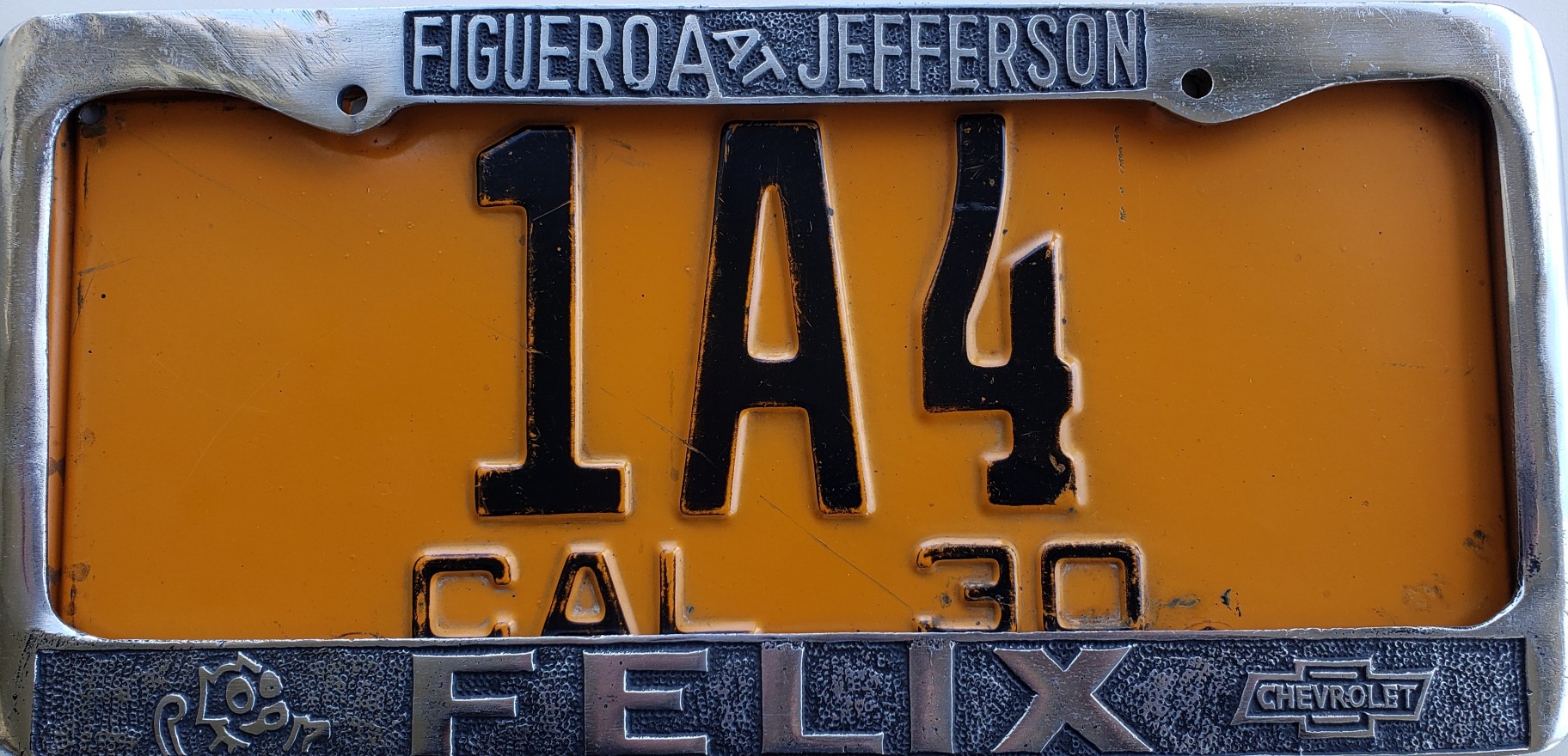 Plate of the Month
This is a beautiful restored 1970 pair of passenger license plates. This pair can be used for 1970, 1971, 1972, 1973, 1974, 1975, 1976, 1977, 1978, 1979 and 1980. I have all the original year stickers for these years. With the purchase of these plates, I will throw in any year sticker and provide free shipping. This pair is originally $650.00. They have been reduced to $600.00 for the months of Jan, Feb and March. They are DMV clear and ready to put on your ride. It comes with a 90-day guarantee to clear DMV from the date of purchase.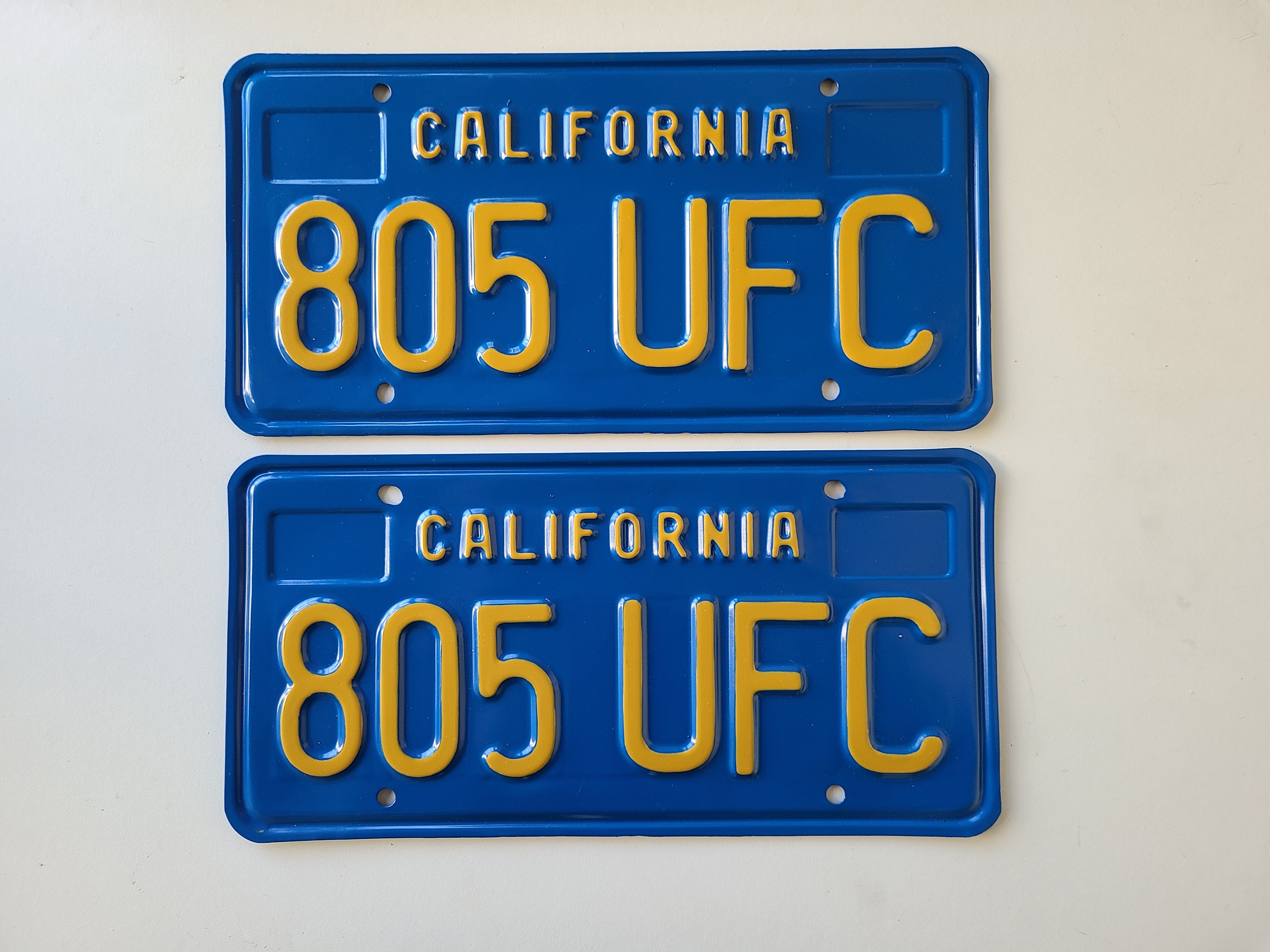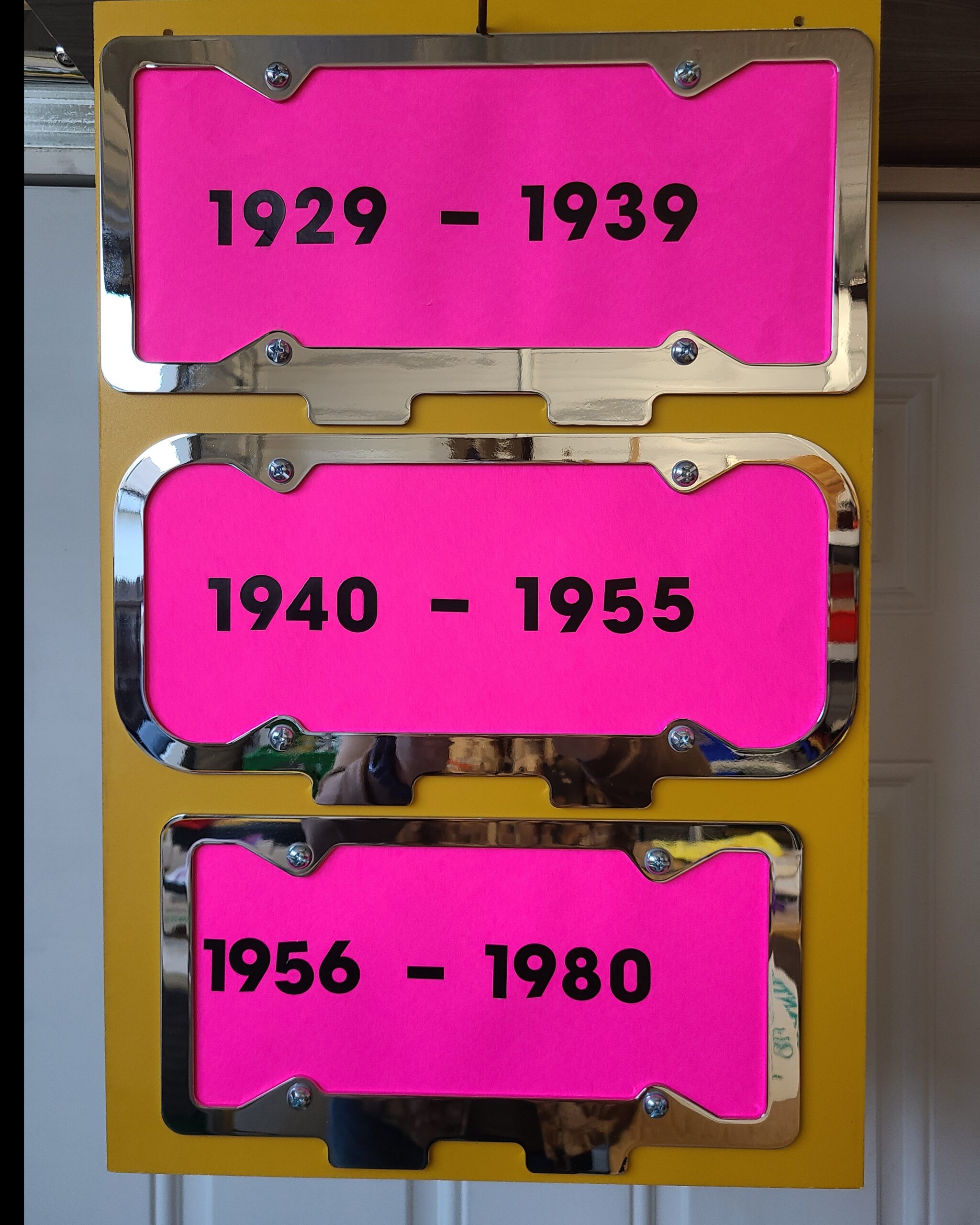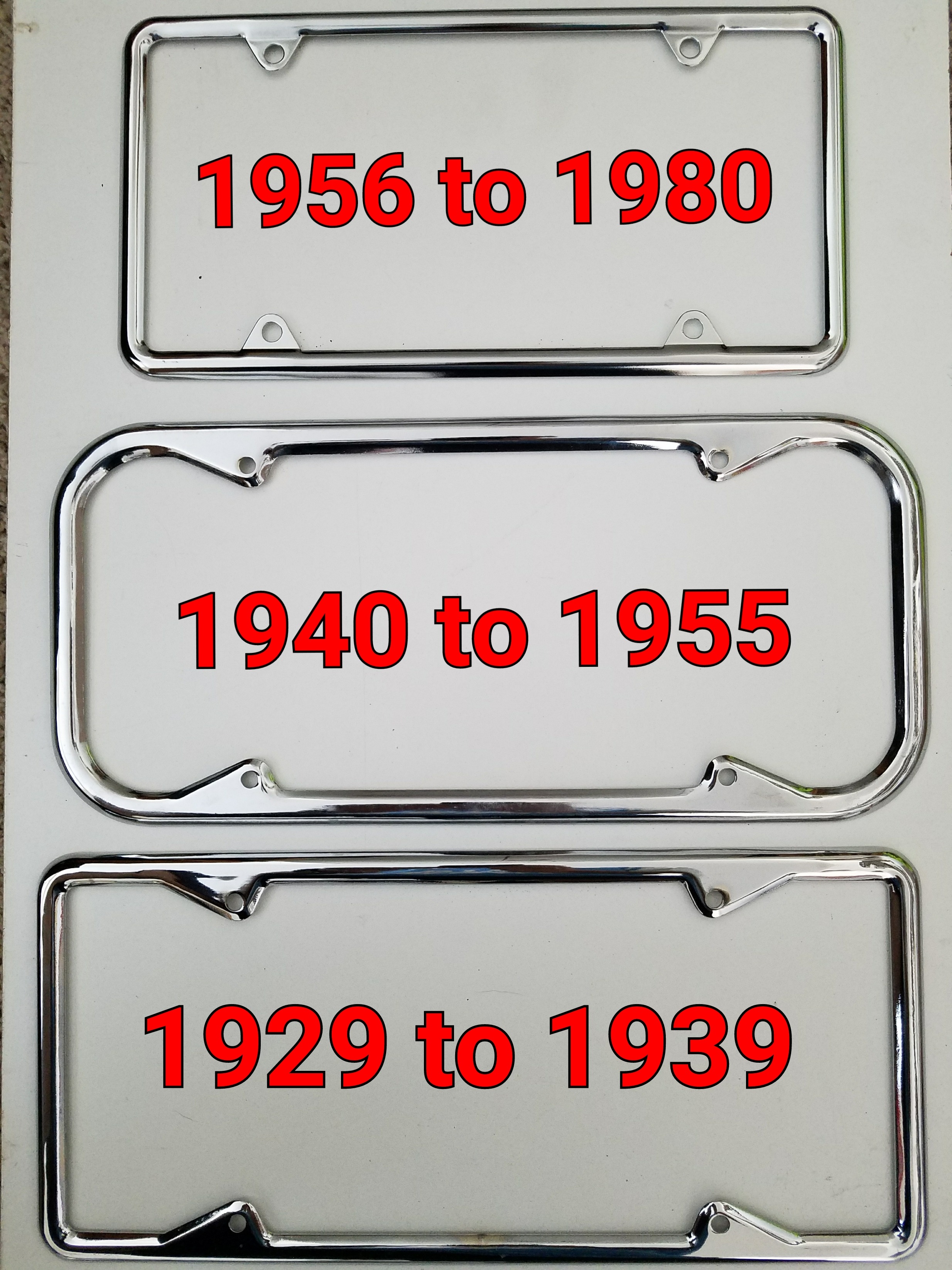 1920
In stock both Restored and Original Non-Restored
1921
In stock both Restored and Original Non-Restored
1922
In stock both Restored and Original Non-Restored
1923
In stock both Restored and Original Non-Restored
1924
In stock both Restored and Original Non-Restored
1925
In stock both Restored and Original Non-Restored
1926
In stock both Restored and Original Non-Restored
1928
In stock both Restored and Original Non-Restored
1929
In stock both Restored and Original Non-Restored
1930
In stock both Restored and Original Non-Restored
1931
In stock both Restored and Original Non-Restored
1932
In stock both Restored and Original Non-Restored
1933
In stock both Restored and Original Non-Restored
1934
In stock both Restored and Original Non-Restored
1935
In stock both Restored and Original Non-Restored
1936
In stock both Restored and Original Non-Restored
1937
In stock both Restored and Original Non-Restored
1938
In stock both Restored and Original Non-Restored
1939
In stock both Restored and Original Non-Restored
1940
In stock both Restored and Original Non-Restored
1941
In stock both Restored and Original Non-Restored
1942
In stock both Restored and Original Non-Restored
1943
In stock both Restored and Original Non-Restored
1944
In stock both Restored and Original Non-Restored
1945
In stock both Restored and Original Non-Restored
1946
In stock both Restored and Original Non-Restored
1947
In stock both Restored and Original Non-Restored
1948
In stock both Restored and Original Non-Restored
1949
In stock both Restored and Original Non-Restored
1950
In stock both Restored and Original Non-Restored
1951
In stock both Restored and Original Non-Restored
1952
In stock both Restored and Original Non-Restored
1953
In stock both Restored and Original Non-Restored
1954
In stock both Restored and Original Non-Restored
1955
In stock both Restored and Original Non-Restored
1956
In stock both Restored and Original Non-Restored
1957
In stock both Restored and Original Non-Restored
1958
In stock both Restored and Original Non-Restored
1959
In stock both Restored and Original Non-Restored
1960
In stock both Restored and Original Non-Restored
1961
In stock both Restored and Original Non-Restored
1962
In stock both Restored and Original Non-Restored
1963
In stock both Restored and Original Non-Restored
1964
In stock both Restored and Original Non-Restored
1965
In stock both Restored and Original Non-Restored
1966
In stock both Restored and Original Non-Restored
1967
In stock both Restored and Original Non-Restored
1968
In stock both Restored and Original Non-Restored
1969
In stock both Restored and Original Non-Restored
1970
In stock both Restored and Original Non-Restored
1971
In stock both Restored and Original Non-Restored
1972
In stock both Restored and Original Non-Restored
1973
In stock both Restored and Original Non-Restored
1974
In stock both Restored and Original Non-Restored
1975
In stock both Restored and Original Non-Restored
1976
In stock both Restored and Original Non-Restored
1977
In stock both Restored and Original Non-Restored
1978
In stock both Restored and Original Non-Restored
1979
In stock both Restored and Original Non-Restored
1980
In stock both Restored and Original Non-Restored